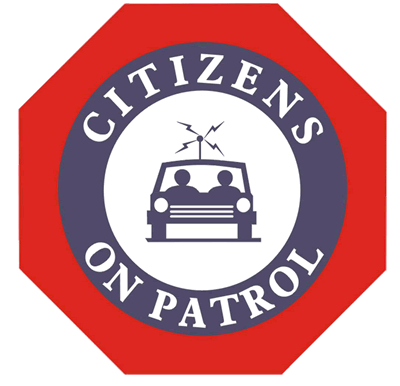 When placing calls for service in the parks (THE PARK, not the neighborhood), please use the following addresses:
Benton Park - 3100 S. Jefferson Avenue
Gravois Park - 3200 Potomac Street.
On our blog, we have more helpful safety tips. View the Safe Spot posts by clicking here.
Safety
Benton Park West stakes crime and safety very seriously. We actively participate in the City's Neighborhood Ownership Model which includes 3D Community Outreach Meetings, C.O.P. and other safety measures.
Neighborhood Ownership Model
St. Louis residents, who were tired of worrying about the health of their neighborhoods, have taken action. The Neighborhood Ownership Model, developed by residents of the City of St. Louis in 2010, has now been adopted by many neighborhoods across the City. The Neighborhood Ownership Model is a citizen-led program that is supported by the St. Louis Circuit Attorney's Office, the St. Louis Metropolitan Police Department and the Office of the Mayor.
3D Police Partnership Community Outreach Meetings
Community Outreach Meetings are held every three months (March, June, September, and December) on the second Thursday at 7 p.m. at the 5 Star Senior Center located at 2832 Arsenal.
Citizen's On Patrol (COP)
If you feel motivated to driving around 1-2 times a month looking for out streetlights, overflowing trash dumpsters, overgrown grass, and reporting any suspicious behavior, consider volunteering. For more information on COP visit the Third Disctrict Police Partnerships site .
NextDoor
Nextdoor is the private social network; your address must by verified to join the Benton Park West group. It's a safe and easy way to talk online and make all of your lives better in the real world.
People are using Nextdoor to:
Quickly get the word out about a break-in

Organize a Neighborhood Watch Group

Track down a trustworthy babysitter

Find out who does the best paint job in town

Ask for help keeping an eye out for a lost dog

Find a new home for an outgrown bike

Finally call that nice man down the street by his first name
Safety Tips
Turn on front and back porch lights at night

Don't leave any valuables in your car

When walking be aware of your surroundings and try not to walk alone, particularly at night.

Keep front and back door locked and closed while working in the basement, garage or backyard.

Do not leave garage doors open or unlocked.

Pay attention to neighbors homes/garages.

Pick up your newspaper (your neighbors if they are on vacation.)

Call 911 and report any suspicious activity.
The Police, NSO, and Alderman attend our Neighborhood Association Meetings the 3rd Thursday of the month. They share reports, statistics, and other information regarding crime and safety. After the meeting, residents are encouraged to share issues, complaints, tips, etc with these folks. Privacy is provided.
Neighborhood Stabilization Officers
Ward 9: Barb Potts, NSO, (w) 314-613-3083, (c) 314-397-1091
Ward 20: Mark Minden, (w) 314-657-1354
Crime Prevention/Police
Emergency/Drug Activity: 911
Non-Emergency: 314-231-1212
Problem Property Officer: 314-622-3600
Drug/Gang Hotline: 314-241-COPS
Police Chief: Colonel John W. Hayden, Jr.
Police Major: Caruso, 314-444-2585
3rd District Police Captain: Joseph Morici, 314-444-2597
3rd District Community Outreach Officer: Jazmon Garrett, 314-444-2564
3rd Dist Nuisance Officers:
PO Daphne Allen, 314-444-2563
PO Erin Hine, 314-444-2564
PO Samantha Edwards, 314-444-2572
Hotlines
Animal Abuse Hotline: 314-647-4400
Child Abuse Hotline (Division of Family Services): 1-800-392-3738
St. Louis Crisis Nursery Hotline: 314-768-3201
Parental Stress Help Line: 1-800-367-3543
Parents Anonymous: 647-HELP or 1-866-492-0843
Safety Issues
To Report Alley Lights Out (Ameren UE): 314-342-1000
To Report Street Lights Out (CSB): 314-622-4800
Water Issues or To Report an Open Hydrant: 314-771-4880
Illegal Dumping: 911, then call Citizen Service Bureau: 314-622-4800